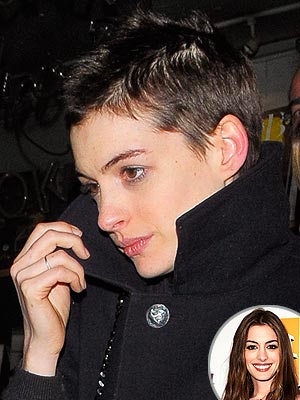 Preparing for her role in the up-coming adaptation of
"Les Misérables
," Anne Hathaway chopped her long dark locks.
The 29-year old actress will be playing Fantine in the fim which also stars Hugh Jackman, Russell Crowe, Eddie Redmayne, Amanda Seyfried, Sacha Baron Cohen, Helena Bonham Carter, Samantha Barks, and Aaron Tveit.
Fantine is a single mother who sells her hair and turns into a prostitute to feed her child.
The film which is being directed by Tom Hooper is currently filming in England and it set to be released in December of 2012.
SOURCES:

People; IMDb