We are only one month away from owning
Twilight Saga: New Moon
on DVD. So I thought what better than to let everyone know where you can pre-order your very own copy! So here it goes...
Wal*Mart
- For only $29.96 you get New Moon & Twilight in Forks documentary!!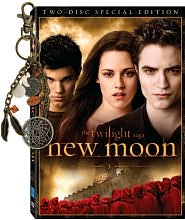 So there you have folks, so many options for one movie! The countdown is on to March 20th, go out and pre-order your copy now!